Our partners in Haiti seek self-sufficiency, not hand-outs, and we seek ways to help every individual find a life of hope and dignity.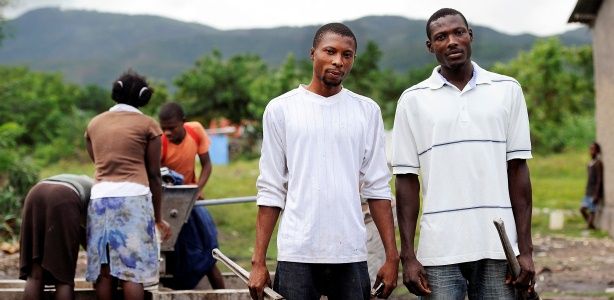 HEALTHY SOURCE OF WATER
One of the Colorado Haiti Project's greatest attributes has been our well project. When the cholera outbreak happened after the earth quake, it was the villages with the wells that had very little cholera, if any, as a result of having access to a healthy source of water. Lynn Gilbert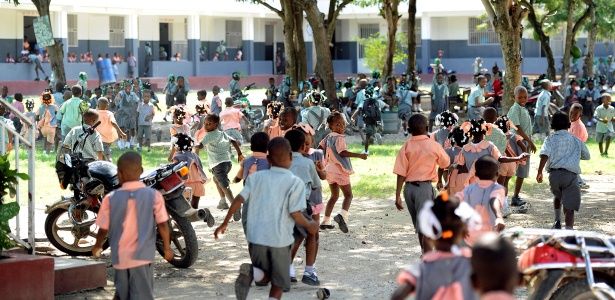 EDUCATION
Over 80% of the parents of students at our school are illiterate. Supporting the Konbit School Sponsorship Program is an investment in the future of not only a child, but a community.
HEALTH
A child and family's health affects absolutely everything. Our goal is to support life-giving, long-term, effective improvement to the health of Haitian children and families in the entire region we serve.
A child and family's health affects absolutely everything. If you are not well, a girl or boy can't concentrate or learn in school; a parent can't provide comfort or support; a playmate can't play, a neighbor can't socialize; a laborer or farmer can't work, and a well won't be maintained. READ MORE

In 2012-2013, approximately 700 children will attend St. Paul's in Grades pre-K through 10th grade. Support of the St. Paul's School operations has been one of the Colorado Haiti Project's primary fund raising goals since the school's founding in 1996, most notably through our "Konbit" Sponsorship Program.READ MORE

---

We are working to develop a full three year program, while sending promising students in other fields on scholarship. In 2012 land was purchased to build a separate vocational building and plans are in development to expand beyond a sewing program.READ MORE

Water-borne disease accounted for up to 80% of the cases seen in Petit Trou's clinic, and the lack of available water was a constant burden in the life of every inhabitant of Petit Trou. Most St. Paul's students spend up to 2 hours carrying jugs of water before ever arriving at school in the morning. READ MORE